★LoongSoul★2017 Summer Event
2017-06-28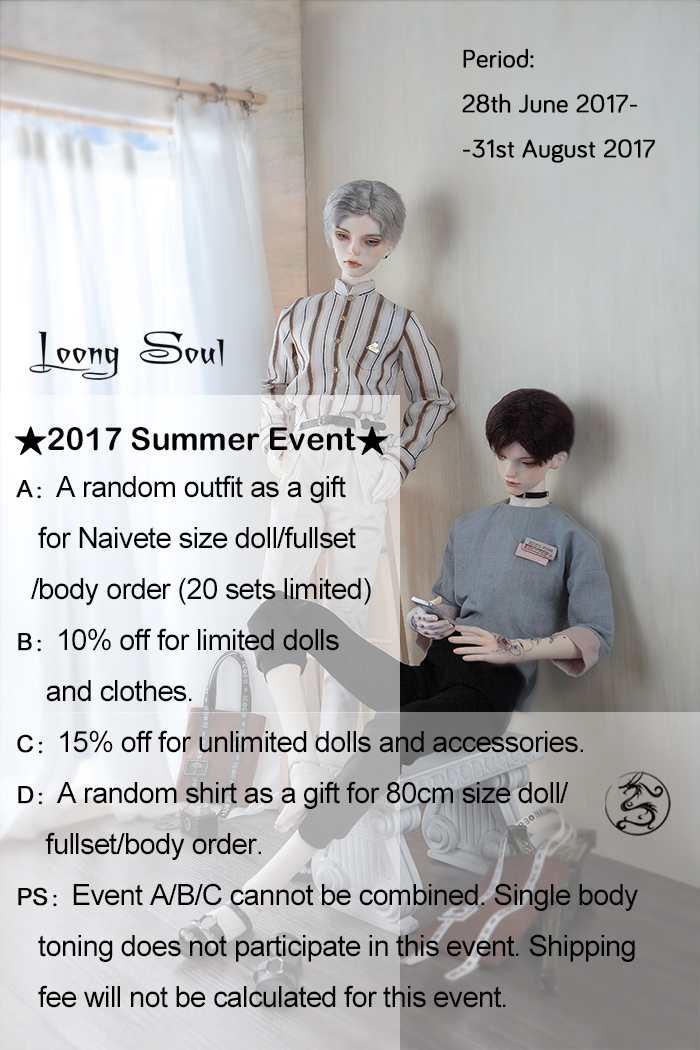 ★LoongSoul★2017 Summer Event

Period: 28th June 2017-31st August 2017

A:A random outfit as a gift for Naivete size doll/fullset/body order (20 sets limited);
B:10% off for limited dolls and clothes;
C:15% off for unlimited dolls and accessories;
D:A random shirt as a gift for 80cm size doll/fullset/body order.

PS:Event A/B/C cannot be combined. Single body toning does not participate in this event.
Shipping fee will not be calculated for this event.